Current Exhibitions
Exhibit with Ana Elisa Benavent, Paolo's, 1303 WIsconsin Avenue NW, Washington, DC,
Through May 25, 2013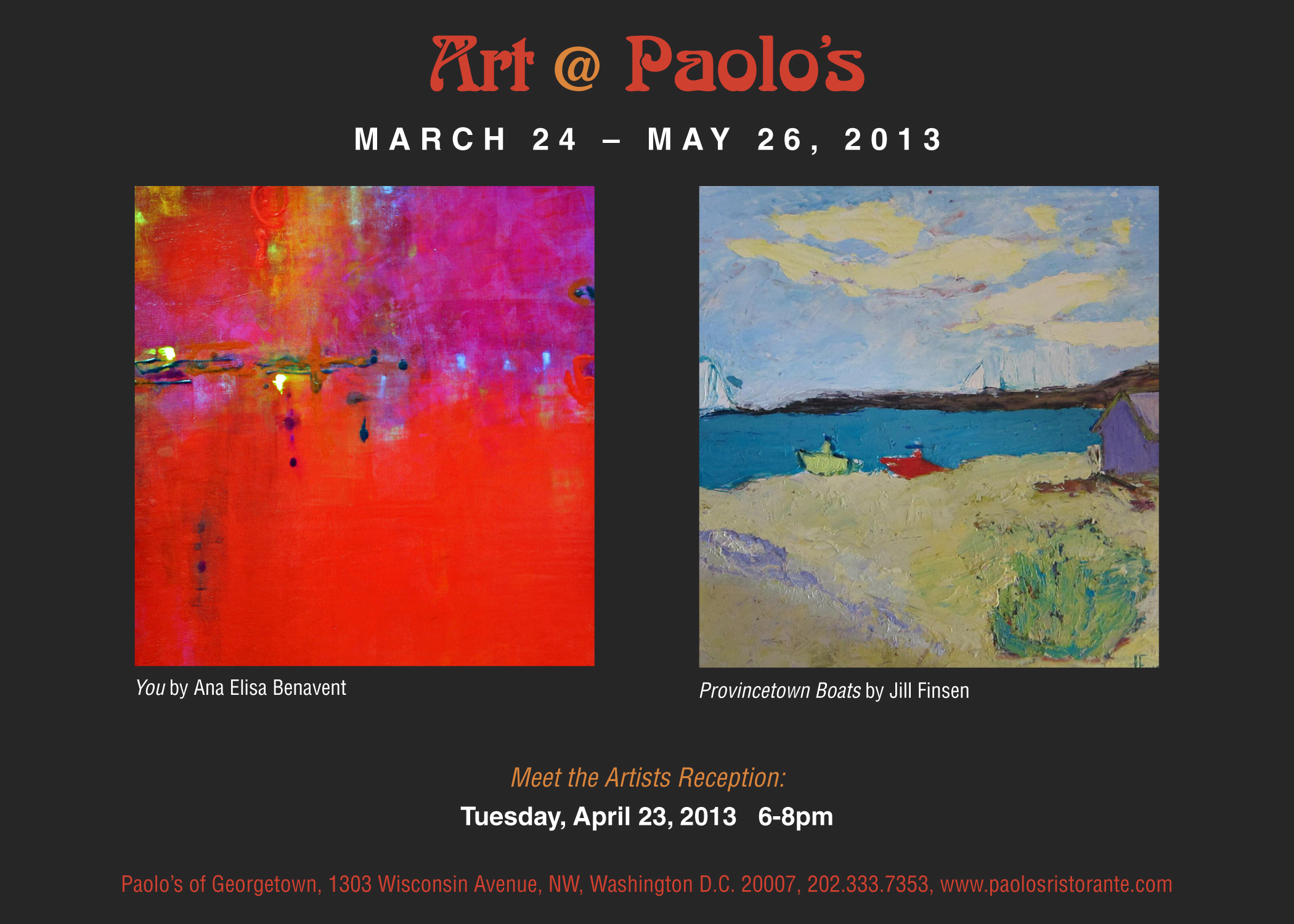 Julie Heller Gallery, 2 Gosnold Street, Provincetown, MA 508.487.2169
Cataumet Arts Center, 76 Scraggy Neck Road, Cataumet Village, Bourne, MA 508.563.5434
glavekocen gallery, 1630 West Main Street, Richmond, VA 804. 358.1990
Upcoming Exhibitions
This summer, Cape Cod and Maine here we come!
Gallery exhibits and dates will be announced here.
Tap here jill@jillfinsen.com if you would like to be notified for exhibits.